SSE Riga to take part in a new EIT-funded project for boosting innovation through deep tech
SSE Riga will participate in a new project addressing knowledge boundaries for deep tech innovation, crucial for economic value and societal impact, aiming to facilitate successful market entry through strategic instruments and partnerships, strengthening European deep tech innovators. The project will receive funding from the EIT's HEI Initiative: Innovation Capacity Building for Higher Education.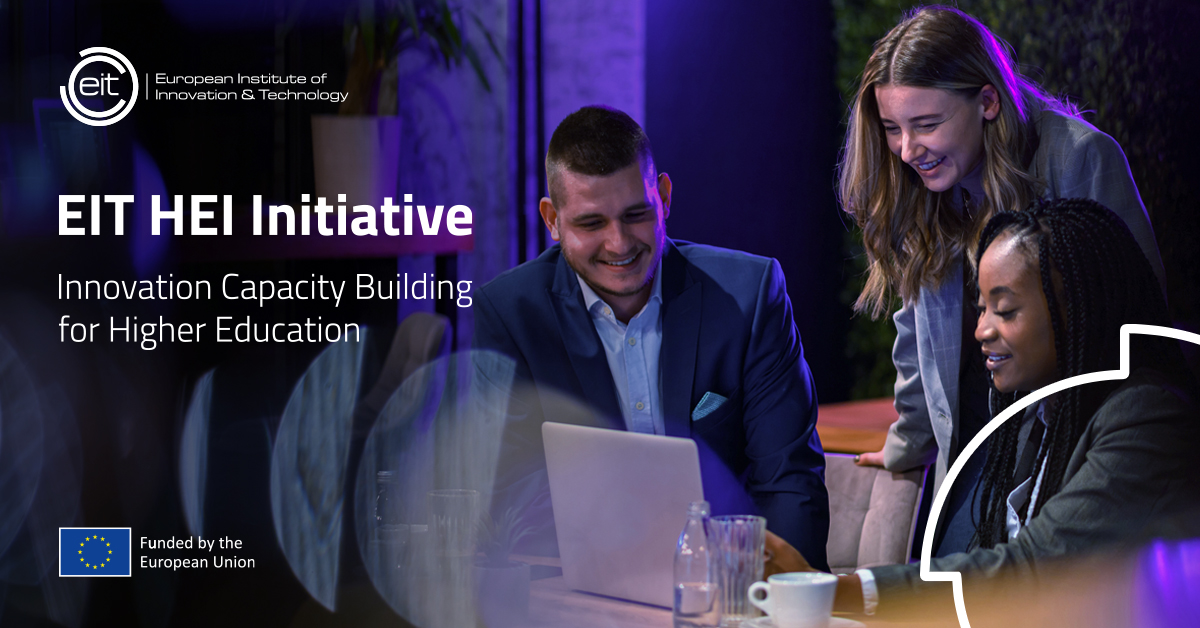 The European Institute of Innovation and Technology (EIT) has announced the 16 winning consortia of this year's EIT HEI Initiative. Nearly 180 organizations from higher education institutions (HEI), businesses, and civil society from 38 countries will receive up to EUR 12 million of funding to support their innovation capacity, with a focus on deep tech.
SSE Riga will lead Work Package 4 - "Building partnerships for deep tech innovation" - in the EIT HEI Initiative. This work package aims to address one of the biggest challenges in the commercialization of deep tech—the three-way knowledge boundaries between potentially innovative technologies, entrepreneurs, and the market. Overcoming these boundaries is crucial to ensure that deep tech can generate economic value and have a broader societal impact. The goal of Work Package 4 is to explore various instruments and strategies for overcoming these knowledge boundaries and facilitating the successful market entry of deep tech innovations. The project will run until December 2023, with the possibility of getting extended for 6 more months.
Deep tech innovations, including artificial intelligence, machine learning, and cleantech, play a vital role in finding solutions to pressing global challenges. The EIT HEI Initiative aims to strengthen knowledge in these areas and empower European deep tech innovators by providing access to Europe's largest innovation ecosystem. The initiative also enhances the quality of entrepreneurial education programs, fostering the development of a skilled talent pool.
Since its establishment, the EIT HEI Initiative has granted over EUR 55 million in funding, supporting 260 HEIs and 100 non-academic organizations across Europe. These initiatives have trained over 39,000 students and staff, supported over 900 start-ups and scale-ups, and contributed to the growth of innovation and entrepreneurship.
The EIT HEI Initiative is a part of the Deep Tech Talent Initiative, which aims to train 1 million deep tech talents by 2025.
EIT - MAKING INNOVATION HAPPEN!
About EIT: The European Institute of Innovation and Technology (EIT) strengthens Europe's ability to innovate by addressing global challenges and nurturing entrepreneurial talent. As an EU body and part of Horizon Europe, it supports partnerships and communities among companies, research labs, and universities, offering a range of innovation and entrepreneurship activities.
EIT FACTS & FIGURES:
Europe's largest innovation network: 3,200+ partners from top business, research, and education organizations across Europe
Powered more than 5,600 start-ups and scale-ups, creating over 1,670 new products and services, raising more than EUR 6 billion in external capital
Over 4,600 students graduated from EIT-labeled master and doctoral programs, with over 10,000 participants in EIT Community entrepreneurial trainings.