What Graduates Say
We believe that studies in the Executive MBA programme will encourage you to grow both personally and professionally, and we do our utmost to enhance this process.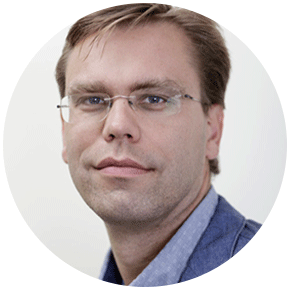 "The level of trust that builds between people at the school is difficult to achieve anywhere else."

Uldis Dzintars, a member of the executive board at Balta, the leading insurance company in Latvia, graduated from SSE Riga in 2016. Investments in high-class education have brought many lasting benefits to his organisation. A better understanding of various business aspects and improved self-confidence have helped Dzintars to develop a more entrepreneurial approach as he has become a more rounded professional.
Dzintars sets out three main study elements of the Executive MBA: home reading, lectures, and debates. Dzintars admits that it felt great to be back in a classroom, learning, debating, and listening to internationally recognised lecturers. The Executive MBA was a one-off opportunity to learn from experienced corporate executives and entrepreneurs.
The supportive climate and a great sense of humour were an invaluable addition to his study process. It turned out that personal growth and studies can be fun as well.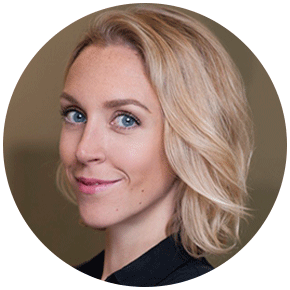 "If you want to grow, learn new things, boost your confidence, and find new networking opportunities, the Executive MBA programme might be right for you."

Ada Mockute is the head of marketing in the Baltics at Luminor Bank. At some point in her career, Mockute realised that her financial knowledge wasn't sufficient. This was one of the reasons why she was looking to earn an Executive MBA and learn more about finance, business management, and the processes behind marketing and sales. Mockute wanted to pursue part-time studies, because she was not able to take a gap year or two. After doing some research, she decided to apply for studies at SSE Riga.
The Executive MBA programme proved to be good value for money and a good return on investment. Mockute believes that the price of the studies was very much worth the career opportunities and knowledge she got in return. Lecturers from business and academic backgrounds bring global perspectives and insights that are very applicable to real-world situations. Likewise, the practical assignments allow students to learn within their work environments. Mockute agrees that she has learned to look at things from a bigger perspective and understand the pillars that drive business. Among other things, she can now read and analyse financial data.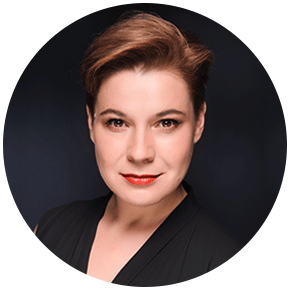 "I learned about SSE Riga from the Financial Times ranking, and the school best suited my needs in terms of geographic location and financial investment. The European and international context of this education is the greatest value at SSE Riga."

Nadine Ruchanova admits that her life has changed completely during her studies at SSE Riga. She got married, changed her job, and even changed her country of residence, moving from Minsk in Belarus to Riga. Before the Executive MBA, she studied mathematics/ programming and crisis management. Her IT career spans several years in the public and private sectors. She has been a top manager for local and international IT companies and organisations, and she is an independent IT consultant now.
Ruchanova's story about SSE Riga begins two years ago, when a former employer motivated her to go back to school. Thus education became one of her KPIs.
Ruchanova describes her class as a melting pot of fun, socially active, and broad-minded people. In a matter of two to three months students already feel the impact of what they have learned. "If you are absolutely satisfied with what you are now, this is not the programme for you," Ruchanova concludes. "But if you want to expand your horizons, then it's time to go for it and apply for the Executive MBA programme at SSE Riga."
"The programme is intense. From day one, students are involved in discussions about theory and practice. For this reason, a willingness to share one's experience and exchange opinions and life lessons is a very important aspect of the study process. It brings a real-life perspective to theoretical discussions."

Andrii Shkliar is the head of advisory at CFTS-Consulting, a consulting company in the field of transport, railway, and sea port development. Before joining the Executive MBA programme, Shkliar was responsible for business development and felt the need to acquire new skills to expand the company's business.
Shkliar believes that SSE Riga is one of the best business schools in the region, offering the highest level of education and training. With a diverse curriculum, the Executive MBA programme helps students deepen their understanding of various economic, social, and regional topics. The group of academics and practitioners at the school are brilliant, very experienced, and recognised in their fields. Shkliar sees a lot of value in the regional context and the materials about the Baltic region covered in classes.
Shkliar explains that his background is in consulting and finance, which are quantitative by definition. During the programme, he improved his soft skills in the areas of negotiation, leadership, human resources, and psychology, "If you want to remain competitive, don"t stop learning and improving your skills," he says.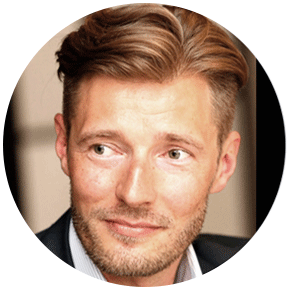 "The Executive MBA programme provides the unique opportunity to gain insight into similar as well as completely different industries from one's own."

Toms Auškāps is a member of the executive board and the head of communications and business development at Balticovo, the leading producer of eggs and egg products in Northern Europe.
Some alumni of the Executive MBA programme at SSE Riga recommended the course to Auškāps. Shortly thereafter he made the decision to join the programme, and it has turned out to be an unforgettable journey. It took him no more than two modules to understand that the Executive MBA programme is worth the investment.
The programme has undoubtedly given Auškāps a broader insight into the business world. This means not only a broader knowledge of processes within a company, but also a better understanding of the macrocosm around the company and its impact on both national and global affairs. Input from world-class faculty members and the administrative body makes a difference. The lecturers possess a set of leadership skills and personal qualities like empathy and academic rigour, coupled with a good dose of humour. Of course, no less important is their business background. Fellow students also bring an invaluable addition to the Executive MBA experience.
Auškāps agrees that the selection process for assembling a class adheres to a very high standard. The integrated learning process of mixed work groups allows students to get to know each and every other student. And in the end, the people in one's class become much closer than just classmates.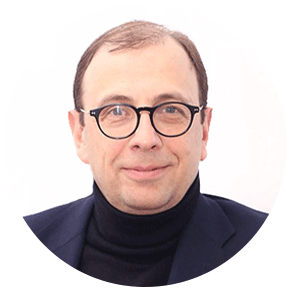 "I wasn't able to take a break from my career to undertake graduate studies, but the Executive MBA programme at SSE Riga allowed me to continue full-time CEO job while getting a degree. The experience was very enjoyable and enriching."

Vlad Koriagin is CEO of Baltic Travel Group, a leading destination and travel management company in the Baltic region. Before starting his studies, he felt he had reached the peak of his career, but now he believes that the Executive MBA programme was a great source of inspiration and ideas. Koriagin comes from a humanities background and knew little about the theoretical side of business management. The Executive MBA programme helped him to better understand the nature of business processes and build up his self-confidence to a completely new level – in fact, it began a new chapter in his life.
Initially, the managerial and financial modules seemed a bit daunting to him, but as time progressed, the truly international and experienced team of faculty experts – all of whom teach in the best schools around the world – made the experience very enjoyable and enriching.
Likewise, the international module in Hong Kong and China gave Koriagin a helicopter view of how businesses operate in Asia and all around the world. He also discovered that people from different industries could find much common ground. Koriagin still keeps in touch with people with whom he studied, and some of them have even become his clients. SSE Riga's alumni network is like a society in which people engage and connect with the business elite of this region.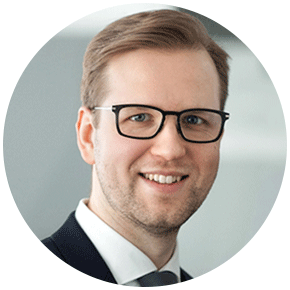 "I believe that the return on investment for education is higher than anything we can expect in some financial markets today."

Kristaps Tomsons, a former lawyer and business development professional at Intrum, a market-leading credit management company. Prior to enrolling in the Executive MBA programme, he had studied law at the University of Latvia, but then there came a point in his career when he realised that it would be handy to have some in-depth knowledge of financial and business management as well.
The Executive MBA turned out to be an investment of a lifetime for Tomsons, and it has paid him back in many ways. The study process itself was something he will never forget – the impressive number of highly skilled academics and practitioners in one place made the experience extra special. In classroom discussions and projects, Tomsons learned how to understand processes on a macro perspective. From global leadership and marketing to strategic management and financial modules, the Executive MBA studies covered several aspects that are indispensable to today"s leaders and senior executives.
When people invest in their educations, it is very important to evaluate the pros and cons and then choose what best suits their needs. The choice Tomsons made was based on the international outlook and ranking of the school. SSE Riga is recognised globally and is consistently nominated among the top business schools in Northern Europe.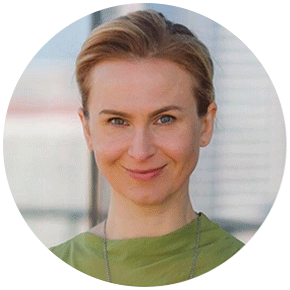 "I decided to pursue an Executive MBA degree at SSE Riga, which incorporates many valuable business disciplines from a European and global perspective. Now, I can effectively deal with problems and crises no matter how big or small they are."

Yuliya Daineko was a marketing director at one of the largest mobile service operators in Belarus and after going through the Executive MBA experience moved to a new position in Vienna, Austria. She was looking to broaden her skills in various operational areas.
She agrees that it was a very dynamic and eye-opening experience to be away from her hometown. No longer surrounded just by telecom professionals, she had the opportunity to study with a diverse group of business people and senior experts in their fields, each of them bringing a different skill set to the table.
Studying in the Executive MBA programme in Riga allowed Daineko to understood the importance of delegation skills and she learned about the difference between the work of a general manager and the work of an operations manager. Other takeaways from the programme include developing a strategic vision and a good sense of direction. The international module in Southeast Asia helped Daineko to clear her mind and look at her business and market differently.
Now, staying calm under pressure is no longer a challenge – Daineko can effectively deal with problems and crises no matter how big or small they are.