Vaccination coverage among SSE Riga students
Vaccination is critical for curtailing the COVID-19 pandemic and represents an important tool for maintaining an effective study process.
Vaccination coverage among our students is impressive - 94% of our Bachelor programme students and 97% of our Executive MBA students can participate in the on-site study process as they have a valid Covid-19 recovery or vaccination certificate.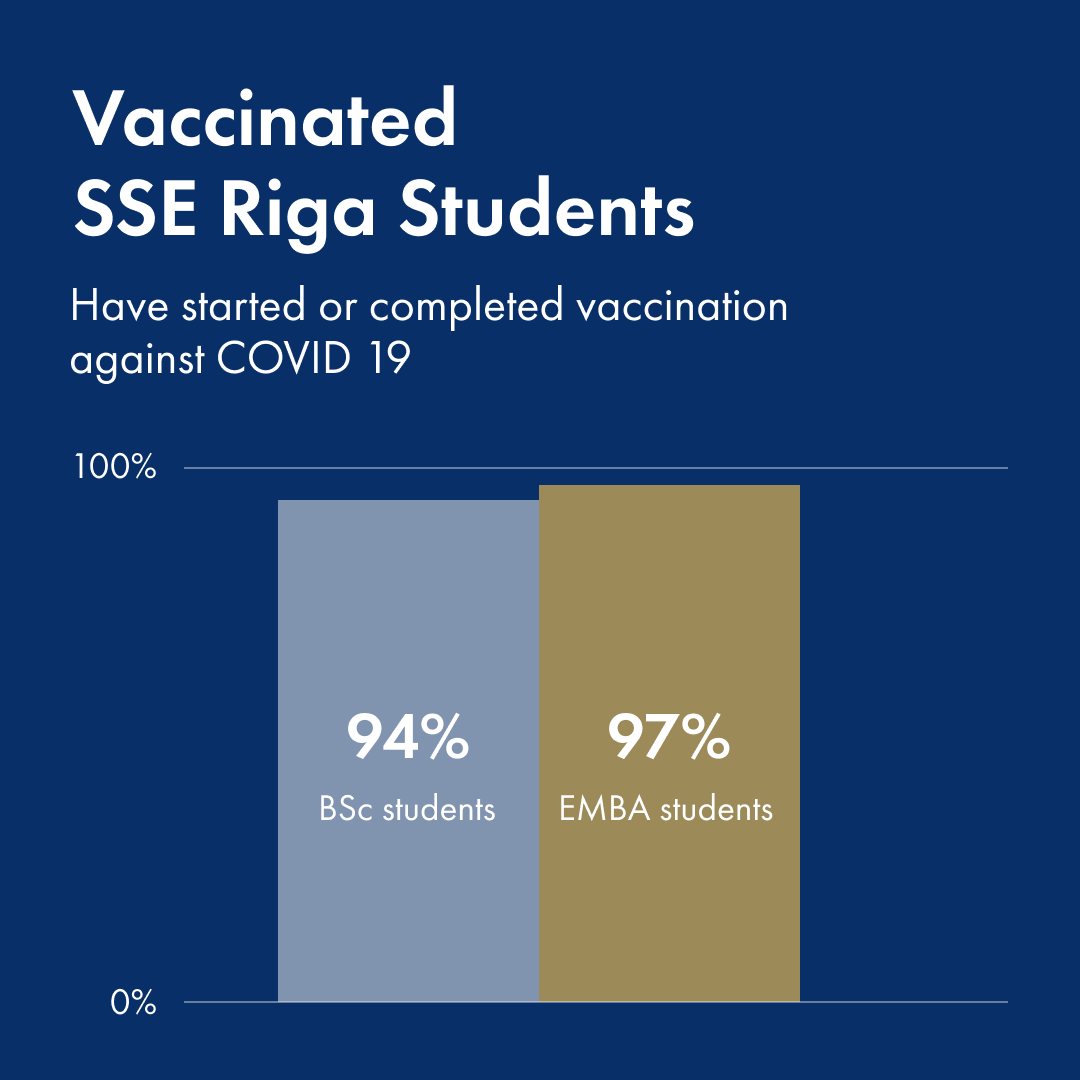 The desire to belong and return to the SSE Riga community has been an additional stimulus to get vaccinated (regardless of being offered the opportunity to freely choose remote study).
SSE Riga has been offering on-site studies for students in a safe epidemiological environment since the beginning of the new study year. On-site lectures are streamed for those who cannot participate on-site and we will continue with this approach.
Wishing everyone good health and patience!