Scholarship Awards: Empowering future leaders with EUR 213,600 in scholarships for tuition fees
At the end of October, the SSE Riga and SSE Riga Alumni Association Scholarship Award Ceremony marked an exceptional moment for the academic community. 49 students received scholarships to recognize and encourage their outstanding performance. This year, a noteworthy EUR 213,600 in financial aid was given.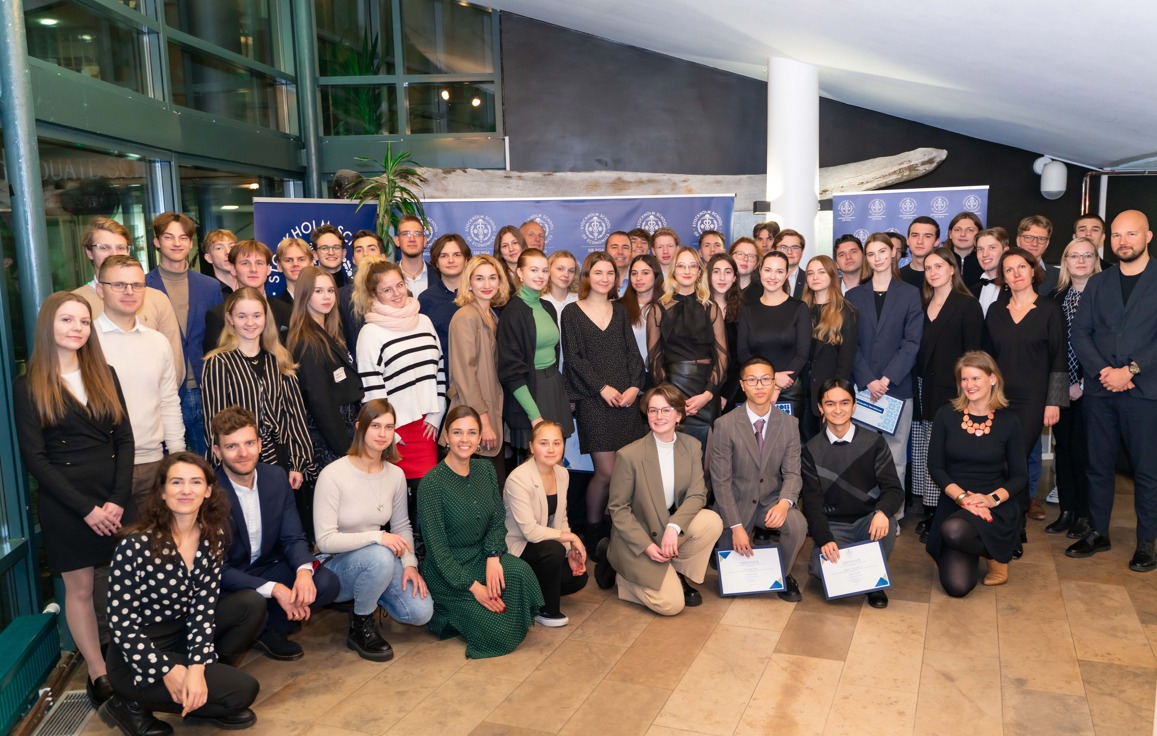 Rector Anders Paalzow underscores the significance of these efforts, emphasizing that they align with SSE Riga's mission to empower and support talented students in realizing their dreams and pursuing their educational paths, ultimately contributing to the advancement of the Baltic region.
The SSE Riga Foundation, in collaboration with its dedicated partners, has awarded 11 tuition fee scholarships to Bachelor programme students, totaling EUR 75,550. The foundation is also providing tuition fee waivers to all Baltic students, offering each of them a waiver of EUR 2,400 from the annual tuition fee. Scholarship selection criteria are built on the pillars of academic excellence and financial need, and this year's awardees include 4 students from Ukraine.
Furthermore, the Alumni Association of SSE Riga, bolstered by the generous support of corporate and individual donors and in collaboration with BaltCap and SEB Latvija, awarded a total of 25 scholarships this year, amounting to EUR 75,500. This collective effort is a testament to the strong sense of community that continues to thrive at SSE Riga.
Notably, the Estonian Alumni Fund has extended its support to 13 students this year, contributing to a sum of EUR 62,600. One scholarship was co-sponsored by the Estonian Alumni Fund and SEB Latvija, symbolizing the spirit of regional cooperation in the pursuit of educational excellence.
The Scholarship Award Ceremony is a moment of pride for the entire SSE Riga community. It represents not only a celebration of exceptional talent but also a collective acknowledgment of the importance of providing opportunities for bright and deserving students. SSE Riga is profoundly grateful for the unwavering support from donors, supporters, and the alumni network!