Intro Webinar: Unveiling the 'Technology and AI for Executives' Programme
Monday, September 11, 2023, 17:30 – 18:30
Online
Do you agree that in today's rapidly evolving world, keeping up with the latest technological advancements has become imperative for organizations and managers to remain competitive?
Are you looking to upgrade your understanding and knowledge of technologies, digital transformation, and AI?
Then apply for the SSE Riga programme Technology & AI for Executives which provides an exclusive opportunity to learn from industry experts and acquire the knowledge necessary to drive the organization forward in the digital age! The programme starts on October 11th.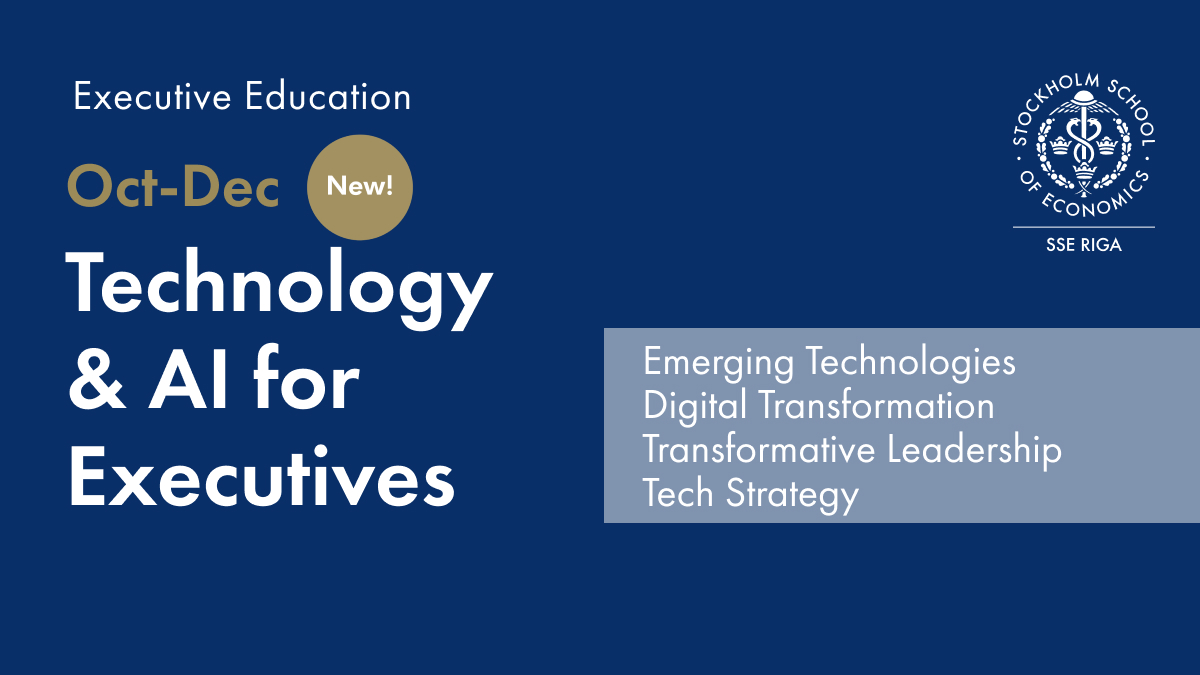 Register for the event:
Registration is closed for this event.