EMBA 20 Years Get Together
Saturday, November 5, 2022, 19:30 – 22:00
SSE Riga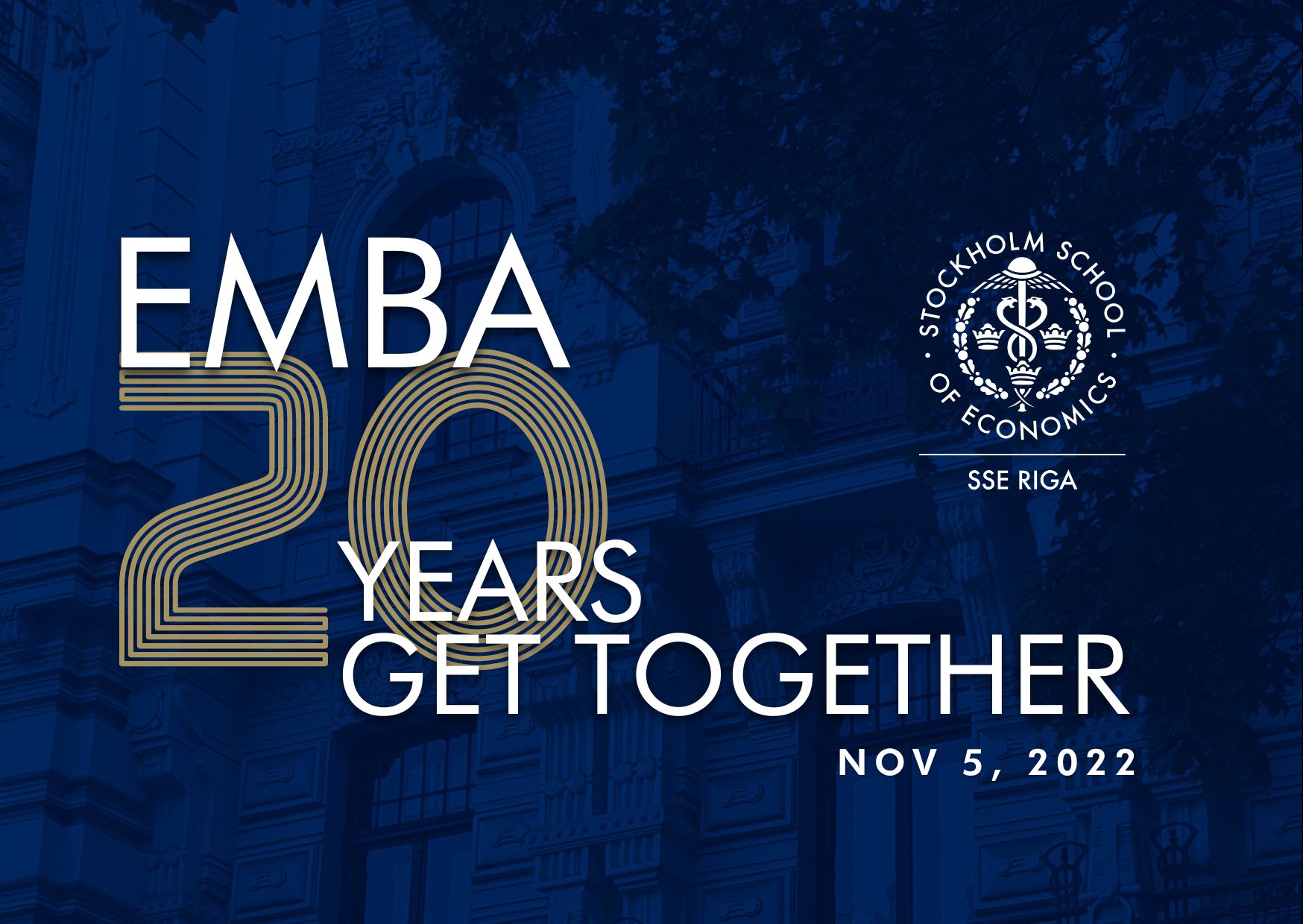 This year marks two decades of the SSE Riga EMBA programme and we are excited to invite our EMBA alumni and students to 20 Years Get Together during the Homecoming weekend.

Let's raise a glass and share a slice of birthday cake
on Saturday, November 5th, 19:30
SSE Riga 6th floor

Please confirm your participation by filling out the form by October 28th.

The traditional Homecoming Party hosted by the Student Association and the Alumni Association will start at 20:00 in the Lobby.

See you soon!