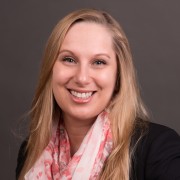 Bock-Walenta Barbara
Visiting Lecturer. EMBA Course: Leaders Mindset and Presence
Department of Business and Management
Barbara Bock-Walenta has been organization consultant, coach and trainer since 2007. As Bossert Associates Partner she is heading 'Agile Professional & Communication Skills' and 'Diversity & Inclusion' practices. Barbara's professional focus is to be at the core of interaction and shared orientation between company organization, teams and employees.
She works on tailor-made solutions with her clients to be at their best and supports them along the way with organizational change, leadership and communication trainings and coaching for executives, employees and teams.
During her time as strategy consultant with BCG and C3 GmbH, and as account manager at TBWA Advertising Agency, Barbara supported international companies with topics around People & Organization and Marketing & Sales – mainly in the industrial goods, telecommunications, media & technology and insurance sectors. Barbara is Certified Systemic Coach (EBS) and holds a Master of Management and International Business (MIB) from Karl-Franzens-University Graz.