Baltic Media Health Check 2018-2019 published
Baltic Media Health Check is an annual study that analyses trends, finances and issues of importance in the Baltic media markets.
On November 5th, 2019, the latest Baltic Media Health Check was presented at SSE Riga. It is an annual journalistic snapshot study aimed at measuring the current 'temperature' of the media markets in the Baltics, identifying the present trends, leaders and threats, as well as examining the most significant common issues.
This publication has been created by the Baltic Center for Investigative Journalism Re: Baltica in collaboration with the Centre for Media Studies at SSE Riga.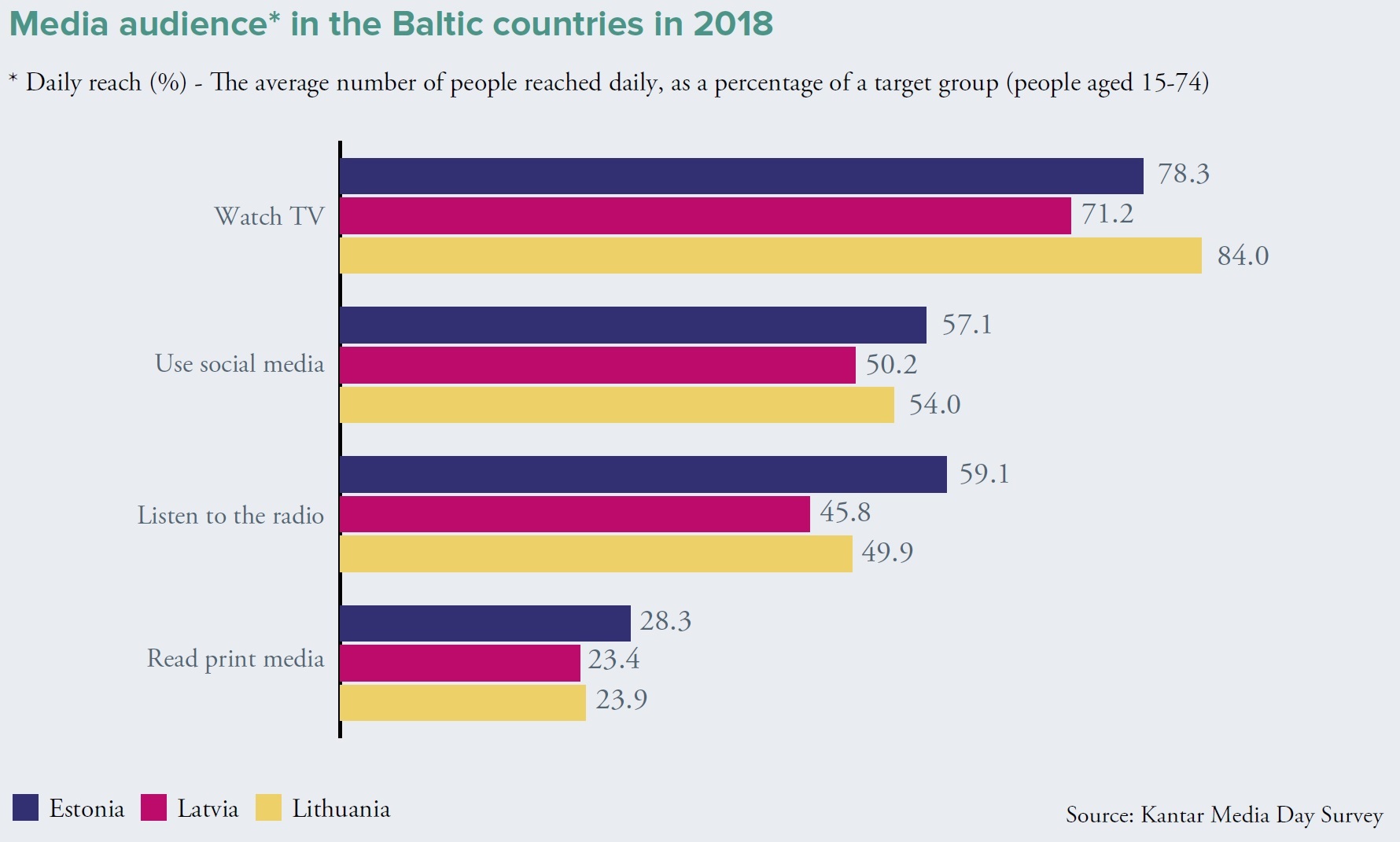 Read the full report here: Baltic Media Health Check 2018-2019 (ENG)