Ask SSE Riga Bachelor programme students the questions you really want answered!
High school students, the application deadline for studies in the Bachelor programme is May 9th, so start exploring your options right now!
For many young people, the choice of study programme and uni doesn't come easy. There are many questions – about the application process, study courses, available financial aid, student organizations and many other practical matters.
This web section with contacts of our student "chat buddies" and student blogs will be a useful source for high schoolers thinking about studies at SSE Riga: https://www.sseriga.edu/chat
Email your questions to Margarita or another current student!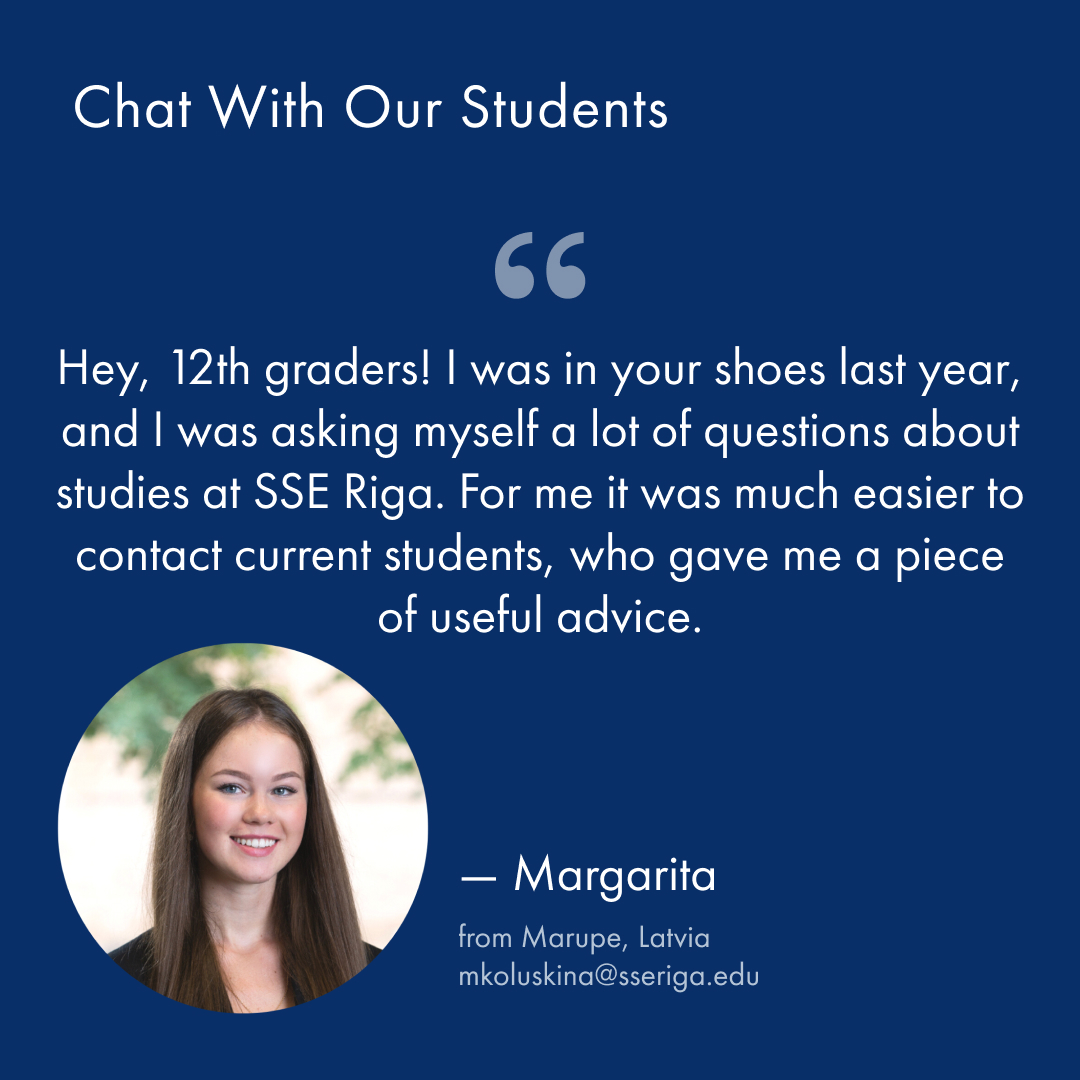 If you've got a question about the application process, our best advice is to send an email to admission@sseriga.edu.