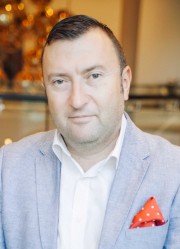 Zashev Peter
Corporate Executive Education Programme Director, Adjunct Professor
Visiting Faculty
Peter Zashev delivers courses on leadership, change and strategy in the Executive MBA programme and Executive Education open and custom programmes. Peter Zashev is also involved in the development of new corporate programmes.
Peter holds a PhD in Economics and Business Administration from the Hanken School of Economics.
He has more than 15 years of experience in executive education as a trainer and programme director. He also has considerable experience as an international consultant working on projects for the private sector (international business strategy and marketing) and the public sector (international projects with UNCTAD, the EU and GIZ).
Peter's interests and areas of expertise include international business & entrepreneurship, emerging markets, leadership, change management, and business & cross-cultural communications. His cross-cultural skills are enhanced by the fact that he was born in Bulgaria, lived in Russia and has business interests there, works in Finland and lives in Estonia. Peter speaks Bulgarian, English, Finnish and Russian.