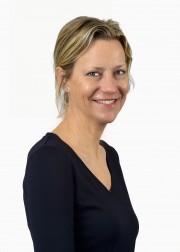 Wilson E. Karen
Visiting Lecturer, EMBA Course: Business with Purpose; Senior Advisor, Institute for Strategy
Department of Accounting and Finance
Karen is a Visiting Lecturer and Senior Advisor to the Institute of Strategy at the Stockholm School of Economics Riga where her focus has been on sustainable finance, ESG, impact investment and private equity. She also works with the OECD and has been leading the OECD's engagement in the Impact Management Platform (IMP) which seeks to provide coherence on sustainability standards for companies and investors.
Karen has worked in the private and public sectors on finance, entrepreneurship and innovation, including in investment banking and venture capital. Earlier in her career she was part of the management team of the World Economic Forum and served as a Senior Fellow at Bruegel and Kauffman Foundation.
She is an Associate Fellow at Said Business School at Oxford University and teaches at other universities in addition to SSER. She also serves on a number of boards with organizations involved in impact and sustainable finance.
She received, with honors, a Bachelors of Science in Mathematics and Management from Carnegie Mellon University and an MBA from Harvard Business School.