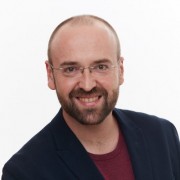 Uman Timur
Visiting Lecturer: EMBA Course: Corporate Governance
Department of Business and Management
Timur is a Professor in Accounting and Control at Jönköping International Business School, Jönköping University, Sweden. Timur holds a PhD in Corporate Governance from Lund University, Sweden.
Timur's research deals with corporate governance and management control in stock listed corporation, hybrid and public organizations and new ventures. His work has been published in premier journals in Business Administration such as Corporate Governance: An International Review, Strategic Entrepreneurship Journal, Journal of World Business and Long-Range Planning among others.
Timur has an extensive experience in undergraduate, graduate, post-graduate and executive education in Sweden and abroad. Prior to joining academia Timur worked in executive positions in Latvian and German companies dealing with financial management and planning.