Professor Arnis Sauka will reveal the results of the latest Shadow Economy Index in the Baltic Countries on May 30
Join us on May 30, from 9:30 to 11:30 a.m., for an engaging online event organized by SSE Riga in collaboration with the Latvian Chamber of Commerce and Industry (LTRK). This event will delve into the most recent developments in the shadow economy in Latvia.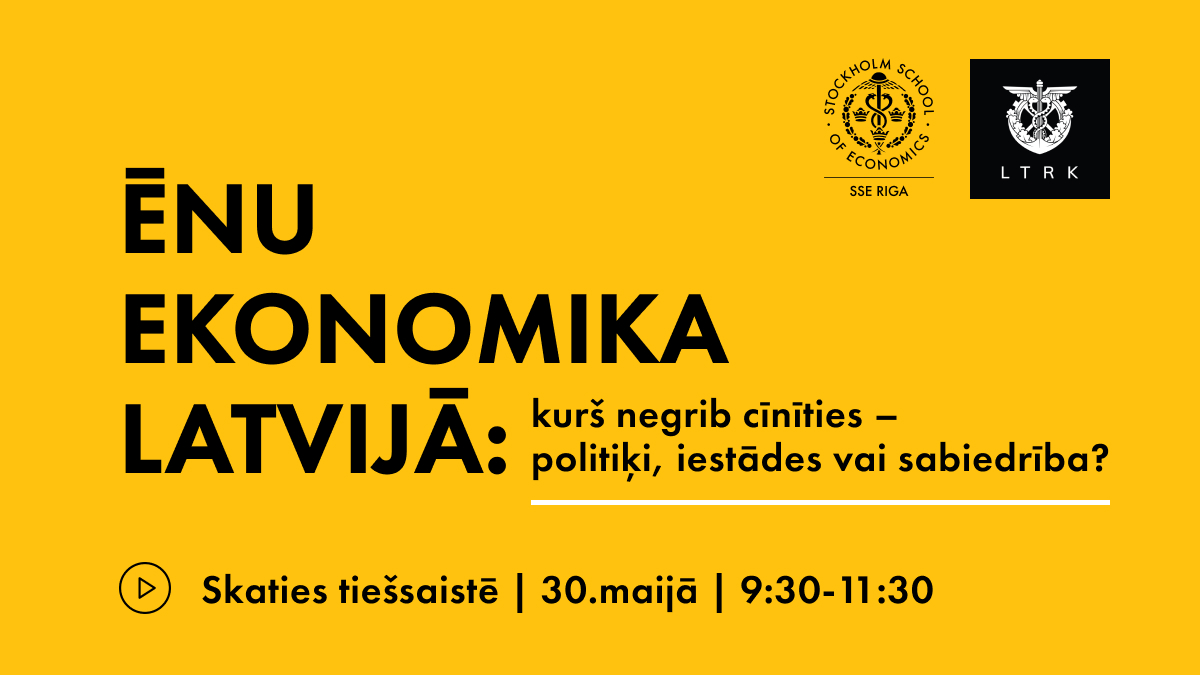 The event will be opened by SSE Riga Professor Arnis Sauka, who will present the study "Shadow Economy Index in the Baltic Countries from 2009 to 2022." The study analyzes the shadow economy in Latvia, Lithuania, and Estonia in 2022, as well as the dynamics from 2009 to 2022.
To discuss the results, a panel discussion titled "Shadow Economy in Latvia: Who Does Not Want to Fight - Politicians, Institutions, or Society?" will be led by journalist Jānis Domburs.
The panel will feature experts and entrepreneurs, including Minister of Finance Arvils Ašeradens, Minister of Economy Ilze Indriksone, Director General of the State Revenue Service Ieva Jaunzme, and Director of the Coordination Department of the Shadow Economy of the Ministry of Finance Dace Pelēkā.
Additionally, confirmed participants include Juris Stukāns (Prosecutor General), Uldis Augulis (Chairman of the Saeima's Shadow Economy Sub-Committee), Inga Zemdega-Grāpe (representing SIA "NEMO"), Guntis Āboliņš-Āboltiņš (representing "Bererix"), Andris Kulbergs (representing Economic, Agricultural, Environmental and Regional Policy Committee), Jānis Endziņš (Chairman of LTRK Board), and Elīna Rītiņa (Vice President of LTRK).
Those interested will be able to follow the event livestreamed online on the TVNET portal and SSE Riga's Facebook page.
The event will be conducted in Latvian, but there will also be a livestream available with simultaneous translation to English.