President of Latvia congratulates SSE Riga on its 25th anniversary
On November 6th, 2019, Latvian President Egils Levits greeted members of the SSE Riga staff and congratulated them on the school's 25th Anniversary.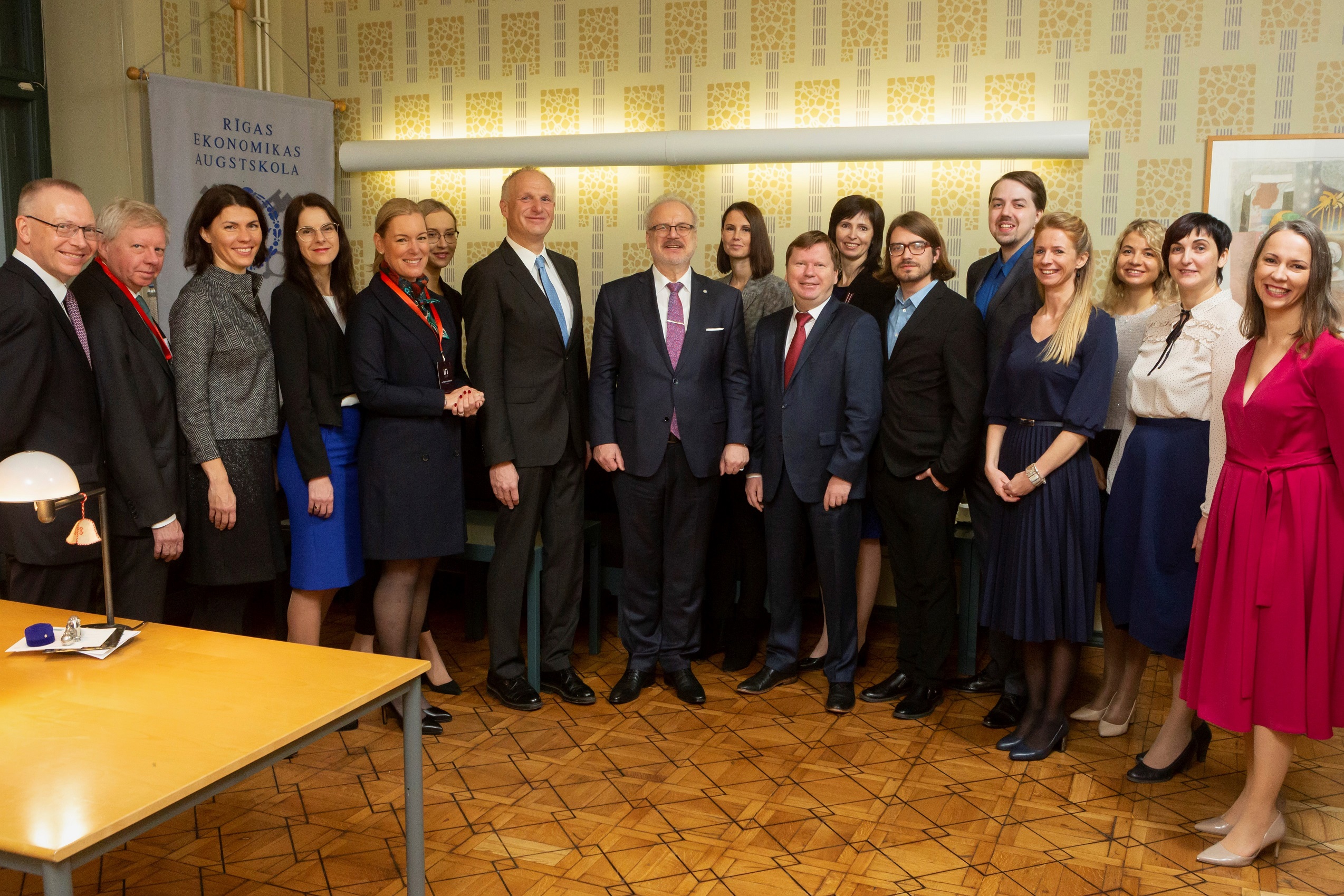 The President praised SSE Riga for actively working to help turn the vision of Latvia as a creative and progressive country into reality. The President shook hands with the SSE Riga staff and faculty in the Rector's office, warmly congratulated them on the school's milestone anniversary and wrote the following words in the SSE Riga guestbook: "In its 25 years of existence, SSE Riga has demonstrated its ability to educate and bring together innovative minds who come up with brilliant ideas for the rather complicated challenges of society! Many thanks to the Rector, faculty, staff, students and graduates!"
After this brief meeting the President opened the international Reinventing Media Business Forum, organized by the Centre of Media Studies at SSE Riga, to provide further training and support to journalists, conducting a variety of events to expand journalists' network and strengthen the independent media. Among other topics, the Reinventing Media Business Forum focuses on challenges to tackling sustainability and monetisation issues in the media. The Forum ‒ the first of its kind in the region ‒ gathers 150 media business professionals and industry leaders from all over the world.
Read the full opening speech of the President of Latvia, Egils Levits, here (in Latvian)