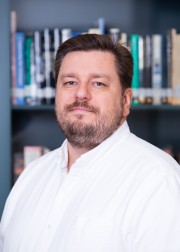 Meija Jānis
Property Manager, Lawyer, Lecturer. BSc Elective Courses: Practical Real Estate; Contract Law
Department of Business and Management
Janis earned a BA degree from the University of Michigan in Ann Arbor in 2001, as well as a Juris Doctor degree from Michigan State College of Law in East Lansing in 2007. Janis also had the privilege of studying European Union Law as an exchange student in the Riga Graduate School of Law LL.M. program.
Janis has a wealth of experience in the legal and real estate field, having worked for a major foreign property investor in Latvia, as well as working as a lawyer for a Big Four global consultancy firm.
Janis has been a member of the State Bar of Michigan since 2009, and was a Board Member of the American Chamber of Commerce in Latvia for 6 years.
As Property Manager/ Lawyer Janis is responsible for contracts with maintenance services, administrative functions of the property management and supervises repairs at SSE Riga.