ESI Webinar: Between medicine and digitalization
Thursday, December 15, 2022, 17:00 – 18:30
Online
Life expectancy over 100 years? This should not be only a part of science fiction movies. Learn what is happening in life sciences and what could happen in the future. ESI Student Innovation Programme invites you to the webinar led by Sergey Jakimov, Co-founder and Member of the Board at LONGENESIS.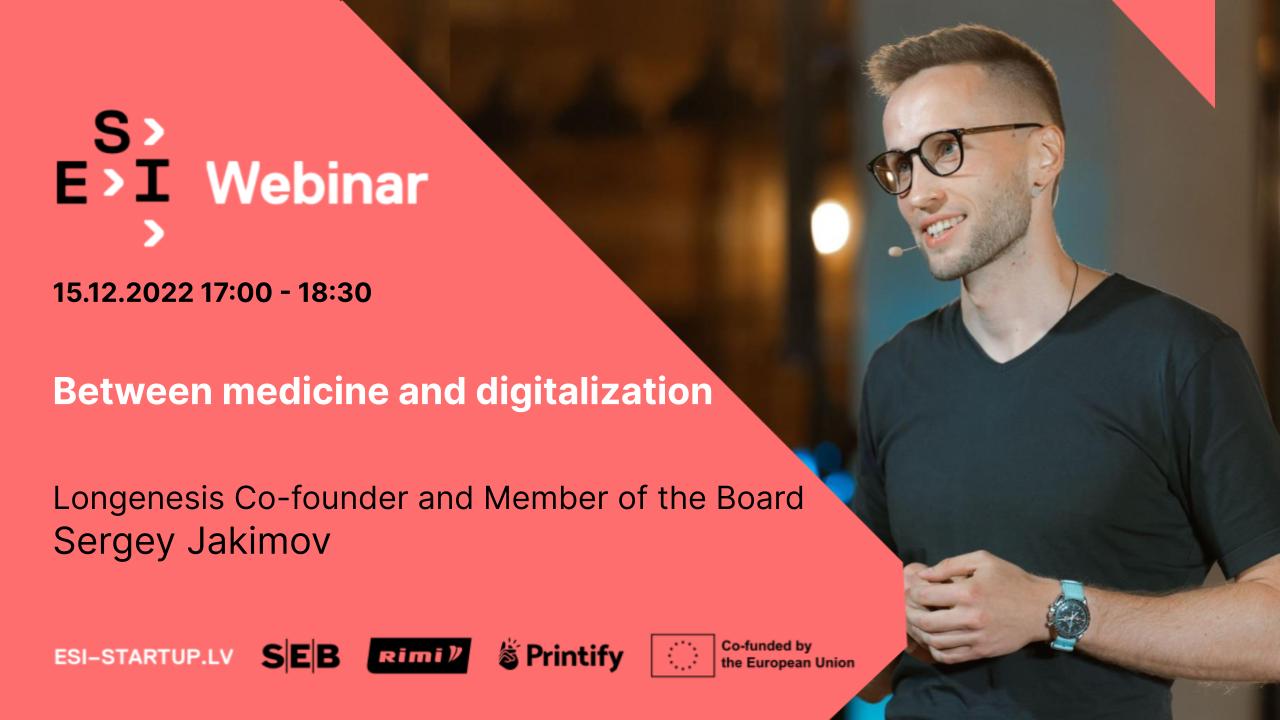 More information about the ESI Student Innovation Programme and application for other events:
Website: https://esi-startup.lv/
Facebook page: https://www.facebook.com/ESIdrosmigs
LinkedIn page: https://www.linkedin.com/company/esidrosmigs
E-mail: info@esi-startup.lv
The programme is co-financed by the European Regional Development Fund, Printify, SEB and RIMI.
Project number: 1.1.1.3/21/A/008.a.
The ESI programme is jointly implemented by several representatives of education and industry – Stockholm School of Economics in Riga, Latvian Academy of Arts, Riga Graduate School of Law, Rēzekne Academy of Technology, consulting company Civitta Latvija and industry partners (Latvian Social Entrepreneurship Association, Zero Waste Latvia, Techhub, Institute of Solid State Physics, University of Latvia, Rezekne Business Association, Latvian Electrical and Electronics Industry Association).