Anders Wall Scholarship 2023 of 150 000 SEK now open for applications
The Anders Wall scholarship is one of the most generous scholarships to a student at SSE Riga and is granted to the student who shows entrepreneurial skills as well as good study results.
Each year, one student from SSE Riga is awarded the Anders Wall scholarship. The scholarship aims at encouraging young ambitious people to develop their entrepreneurship.
In the previous season, the Anders Wall scholarship of SEK 150,000 was awarded to SSE Riga student Daria Shepetko.
The application for the Anders Wall scholarship 2023 is now open - please see additional information in the poster posted below.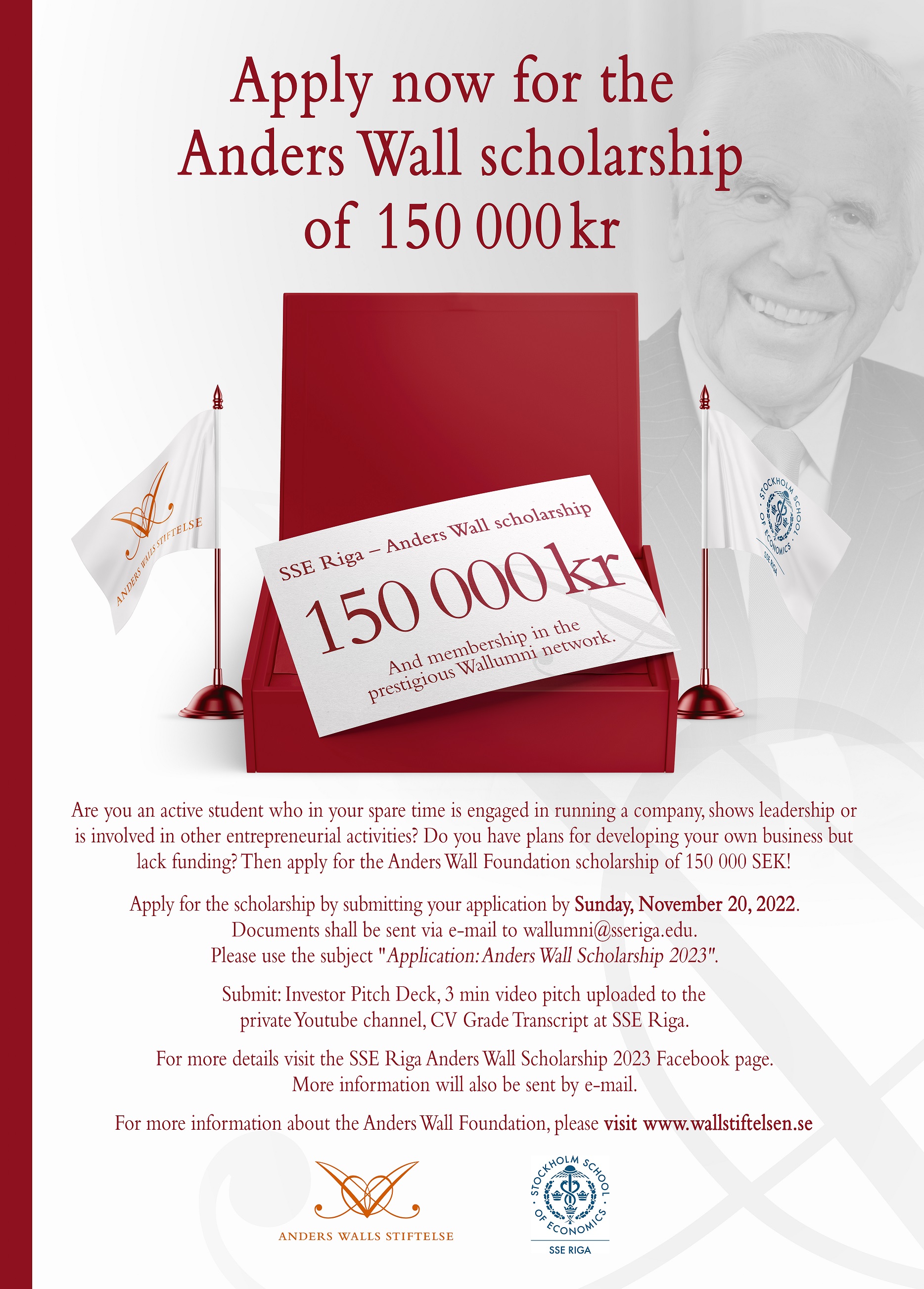 The deadline for application (don't forget to prepare a 3min video pitch) is November 20, 2022.
Anders Wall Foundation provides scholarships to young SSE Riga talents since 1996. More information: www.wallstiftelsen.se