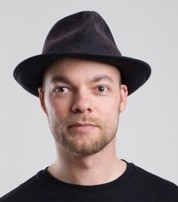 Velikovskiy Mika
Teaching and Research Fellow at the Centre for Media Studies at SSE
Research
Mika Velikovskiy is investigative journalist and researcher. As a part of the "Russian team" he has worked with the Organized Crime and Corruption Reporting Project (www.occrp.org) on several cross-border investigations including "Panama Papers" (this one as a joint effort with Novaya Gazeta).
2015 - until now
Investigative journalist and researcher in cooperation with OCCRP
Main tasks include team work in figuring out what topics to cover and how to do it in a most comprehensive way, investigative research, cross-border verification of findings, writing draft texts in English and Russian, finalizing and fact checking articles prior to the publication.
2013 - until now
Documentary and news filmmaker: producer, fixer, translator
He has worked with BBC, France24, Vice, PressTV, Spoon and The Washington Post in Russia as well as with RTS, CCTV, TV3, CBC and National Public Radio in Crimea and Eastern Ukraine.
2012 - until now
Columnist for the Kultur section of the Aftonbladet newspaper (Sweden)
Russia-related pieces aimed at presenting my point of view on what`s going on in my country as well as in some post-Soviet states.