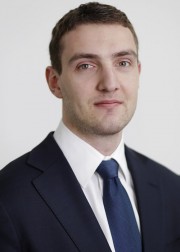 Šukys Justinas
Project Director, Institute for Strategy; Visiting Lecturer: BSc Courses: Retail Management Specialisation
Department of Business and Management
Justinas Šukys is a Project Director at the Institute for Strategy where he takes the lead on the Private Equity topic, and a Visiting Lecturer in Business Administration whereby he is the Co-Course Director of the BSc Retail Management Specialisation Course, the lead on the Strategy module of the Service Design Strategies and Innovation programme, and a guest lecturer in strategy in multiple other courses.
In addition to his academic work, Justinas advises corporate executives and private equity investors around Europe on strategy, M&A, and business transformation, building on 9 years of experience as a management consultant. Justinas is also an Advisor with Evolution Ltd where he partners with leading academics and practitioners in the strategy field to support executives and investors in putting frontier strategy research into practice.
Justinas holds a BSc in Economics & Business from SSE Riga.