Self-Management Programme "Pitstop" for Media Industry
Self-Management Programme "PitStop" for Media Professionals
A seven-day programme has been developed by Stockholm School of Economics in Riga in cooperation with MoComm team and tailored for media professionals who are looking to recharge their batteries, restore physical and emotional health, find new energy and perspective in order to increase quality of life and productivity.
The Aim of the programme is to restore inner balance, relieve stress, equip participants with the basic knowledge of how the mind and body work, their close interrelation; as well as mastering a set of physical exercises that will help maintain a higher quality of life, work and health.
The programme consists of resilience building activities in nature, combined with lectures focused on acquiring new skills and knowledge for sustainable living and working. The daily routine of the programme consists of health oriented morning activities, followed by practical training sessions. The programme covers methods for retaining physical and emotional health, how to remain calm in stressful situations and be effective as a team member and a leader in the long run.
The programme is led by Dr. Tarass Ivascenko and his team of experts in the field of personal development, leadership and crisis management.
Dr. Ivascenko is an author of various publications on mental health and a psychotherapist specialising in psychosomatic disorders, crisis management, support therapy and drug therapy. He has led training programmes for ambulance workers, has taken part in a study exploring the treatment and prevention options for Post-traumatic stress disorder (PTSD) in soldiers. Since 2008, he works as a lecturer, researcher, psychotherapist and offers consultations at "Mobbingu.net" to people faced with mobbing. Dr. Ivascenko practices a holistic treatment approach and develops training materials and programmes towards treatment and prevention of professional burnout for consultants, teachers and medical staff.
Taking this intensive course is a life-changing approach that has proven to be effective, offering participants the opportunity to develop a tailored roadmap that otherwise would take years to develop through searching or treatment.
The PitStop programme is aimed for people who:
have experienced increasing pressure due to challenging work and life environment;
are experiencing physical and emotional exhaustion, stress or burnout, sleep problems, heightened irritability;
Previous participants say:
"The program certainly helped me. The approach and care of the lecturers about our well-being was simply beyond my expectation. True masters."
"The training helped me to clarify my real problems. It helped determine my goals and values, find a solution (a formula) for a more joyful, harmonious and a more conscious life".
"The crisis within my organization followed my personal crisis. As I am decoding this thesis, I am attempting to hopefully be productive, by splitting the plan of action into segments and working with them. Physical projects with an explanation are very relevant and informative."
Group size: The programme is limited to 20 participants.
Date: The programme will take place in Autumn of 2020.
Specific dates will be suggested once registration of the full group is complete.
Place: The programme will take place in a scenic Latvian countryside.
Participation fee: 2370 EUR + VAT
The programme fee covers tuition, training materials, local travel, accommodation and meals.
Scholarships are available for media professionals.
By submitting the forms you confirm that the information submitted is correct and the cancellation terms have been noted.
If you are unable to attend, you are welcome to send a replacement: however, prior notification is required. Cancellation in writing must be received if the fee is to be refunded. Cancellation within a month of the programme start date entitles a 50% refund only.
For more information, please contact: liene.sandalane@sseriga.edu
---
Программа по селф- менеджменту «PitStop» для профессионалов в медиаиндустрии
Семидневная программа разработана Стокгольмской Школой Экономики в Риге в сотрудничестве с командой MoComm для профессионалов в области медиа, которые хотят восстановить физическое и эмоциональное здоровье, найти новые источники энергии и перспективы для улучшения качества жизни и эффективности в работе.
Цель программы - восстановление внутреннего равновесия, снятие накопленного стресса, знакомство участников с основными принципами работы сознания и тела человека, изучение их тесной взаимосвязи; а также освоение комплекса физических упражнений для поддержания высокого качества жизни, работы и здоровья.
Программа состоит из активных занятий на природе, направленных на усиление вашей жизнестойкости, лекций, которые дадут вам новые навыки и знания для полноценной жизни и работы. Предусмотрены ежедневные утренние занятия для поддержания здоровья и обучающие тренинги. Программа включает методы восстановления физического и эмоционального здоровья, позволяющие сохранять спокойствие в стрессовой ситуации и быть эффективным членом команды и лидером в долгосрочной перспективе.
Программу ведет доктор Тарас Иващенко и его команда экспертов в области личностного развития, лидерства и кризисного менеджмента.
Доктор Иващенко – автор статей о психическом здоровье и психотерапевт, специализирующийся на психосоматических расстройствах, кризисном менеджменте, поддерживающей и лекарственной терапии. Он проводил семинары для работников скорой помощи, участвовал в исследовании вариантов лечения и профилактики посттравматического синдрома у солдат. С 2008 года работает как лектор, исследователь, психотерапевт, проводит консультации на ресурсе "Mobbingu.net" для людей, столкнувшихся с травлей в коллективе. Доктор Иващенко практикует комплексный подход к лечению и разрабатывает обучающие материалы и программы по борьбе с профессиональным выгоранием для консультантов, учителей и медиков.
Этот интенсивный курс предлагает решения, которые действительно меняют жизнь и подтвердили свою эффективность, предлагая участникам возможности разработать для себя личный план действий, создание которого в другой ситуации потребовало бы многих лет поисков или терапии.
Программа PitStop предназначена для тех, кто:
Испытывал возросшее давление из-за сложной обстановки на работе и в жизни;
Чувствует физическое и эмоциональное истощение, стресс или выгорание, проблемы со сном, повышенную раздражительность;
Хочет повысить качество работы и жизни.
Участники предыдущих тренингов рассказывают:
"Программа, безусловно, мне помогла. Подход и забота лекторов о нашем благополучии были выше моих ожиданий. Настоящие мастера своего дела".
"Программа помогла мне прояснить мои реальные проблемы, определить мои цели и ценности, найти решение (формулу) для более радостной, гармоничной и осознанной жизни".
"Кризис внутри моей организации последовал за моим личным кризисом. Расшифровывая этот тезис, я стремлюсь и надеюсь быть продуктивнее , разделяю план действий на части и работаю с каждой из них по отдельности. Тренировки с объяснениями были весьма актуальными и очень информативными".
Группа: 20 участников.
Даты: Программа состоится осенью 2020. Точные даты будут предложены после завершения регистрации всей группы.
Место проведения: Программа пройдет в живописной загородной территории в Латвии.
Стоимость участия: 2370 EUR + НДС (В стоимость программы входит обучение, обучающие материалы, транспорт на территории Латвии, проживание и питание).
Для профессионалов в области медиа доступны стипендии на бесплатное обучение.
• Чтобы подать заявку на бесплатное обучение, пожалуйста, заполните форму
• Чтобы зарегистрироваться на участие в программе на платной основе, пожалуйста, заполните форму
Заполнив форму регистрации, вы подтверждаете, что поданная информация верна и вы ознакомились с условиями отказа от участия.
Если вы не сможете принять участие в программе, то вы можете прислать замену вместо себя: однако, вы должны письменно предупредить об этом организаторов. Организаторы просят прислать письменное уведомление об отказе от участия в случае, если участник хочет вернуть плату за тренинг. Если участник сообщает об отказе от участия за месяц до начала программы или позднее, то ему будут возмещены только 50% стоимости учебы.
Чтобы получить дополнительную информацию, пожалуйста, обращайтесь: liene.sandalane@sseriga.edu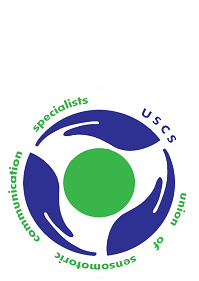 ---
Self-Management Programme Director Dr. Tarass Ivascenko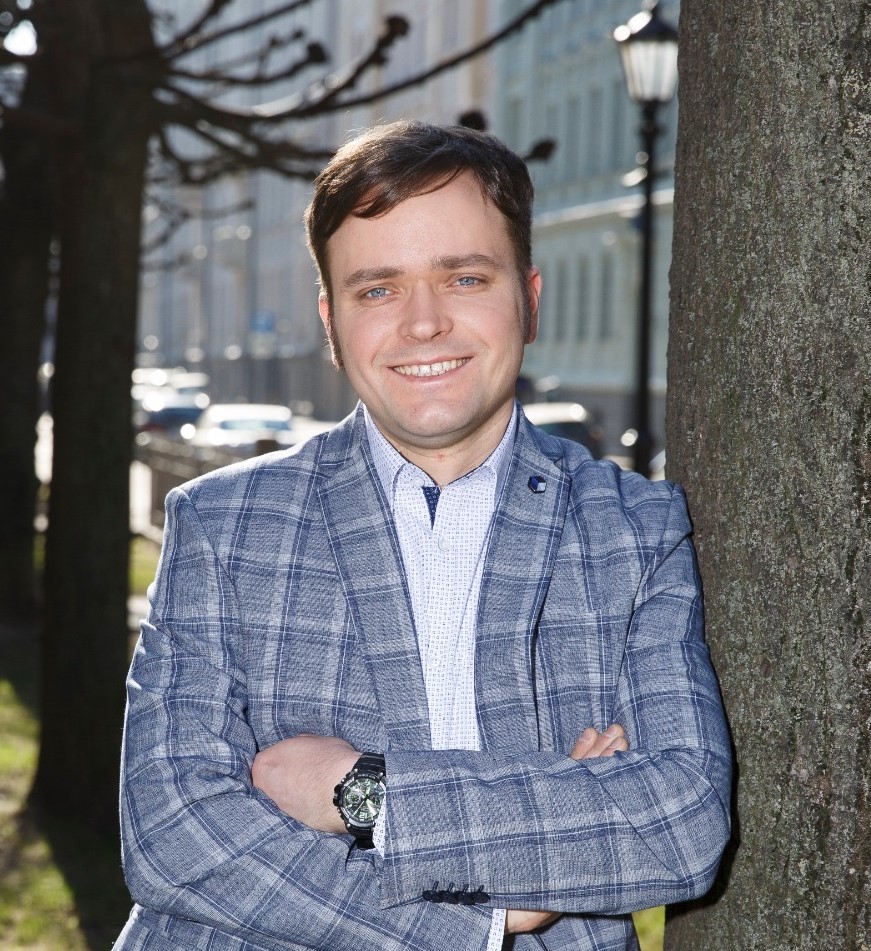 Liene Sandalāne
Project Coordinator at the Centre for Media Studies.
Read More