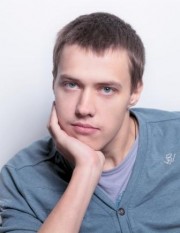 Anin Roman
Teaching and Research Fellow at the Centre for Media Studies at SSE Riga
Research
Roman Anin is the head of investigative section of Moscow based Novaya Gazeta, one of the most famous Russian newspapers in the world.
He began his career in 2006 as a sports writer, but in 2008 was moved to the newspaper's investigative section. Since 2009 Anin has been working on cross-border investigations with the Organized Crime and Corruption Reporting Project (OCCRP) and International Consortium if Investigative Journalists (ICIJ).
His work also led to investigative reports in the Financial Times, the BBC and Sveriges Television (SVT), Sweden's public broadcaster.
Today, besides Novaya Gazeta, Anin is also a member Reuters' investigative team.
In 2012, he received three of the most prestigious awards in Russian investigative journalism: the Artem Borovik award, the Youlian Semenov award and the Andrey Sakharov award. In 2013, he received a prestigious international award - the Knight International Journalism Award.
Roman Anin majored in journalism at Moscow State University (MSU) and graduated in 2010.